Docket Cache
WordPress Object Cache Accelerator
Docket Cache is your alternative WordPress Object Cache plugin that is shared hosting friendly, making use of optimised file-based caching.
Instead of the common serialize and unserialize method of storing WordPress object, Docket Cache saves object into PHP code, removing data transformation process all together. It is made even faster with Zend OPcache.
First and foremost,
Docket Cache is NOT a Magic Pill
That is definitely a brilliant way to convince others to use our plugin.
But let us explain, while we work hard to develop a great plugin to help you with caching and speeding up your WordPress site, there are many things need to take into account rather than just caching. Please do not expect that just by installing Docket Cache, you are going to get an A+ score on any page speed test.
However, when used properly, Docket Cache can truly help you with your WordPress site page load time and reduced the server workload.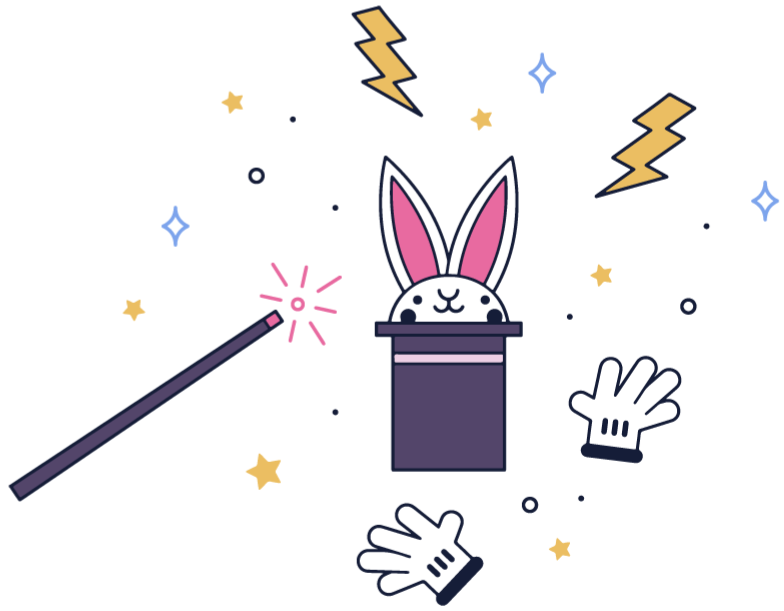 How Does It Work?
There are many strategies to caching. There are page caching, CDN, object caches, static files and others.
Firstly, you need to understand that Docket Cache is an object cache plugin, where object caching is a prime feature although it has plenty option to boost your website. So it does not compatible with other installed object cache plugins.
Docket Cache works by storing commons WordPress objects and variables into cache as PHP code files. With PHP code files, you eliminate the need to serialize and unserialize data. The data can be used almost immediately by WordPress. And combined with the power on OPcache, it close to works like in-memory cache.
We made Docket Cache compatible with the most hosting environment. And that is one of the reasons we use file-based caching. With file-based caching, services like Redis or Memcache is not required. But if you host your WordPress site on a VPS, you can still make use of memory-storage for caching like RAM Disk. This gives it another boost of optimisation and performance.
Although it is a file-based caching, Docket Cache is well-coded and fully utilize OPcache to reduce excessive read-write operations.

Cache Management
Enable, disable of flush all cache whenever you need it.

Runtime Configuration
Configure and execute WordPress Runtime constants.

Enhanced with OPcache
We make use of Zend OPcache to further accelerate performance.

WooCommerce Optimisation
Extensively tested and optimised for WooCommerce.

Multisite & Multi-Network Support
Works on WordPress Multisite and Multi-Network environment.

WP-CLI Support
For those more comfortable with the WordPress Command Line utility.

WordPress API Compliant
From codebase to the admin panel, Docket Cache follows WordPress' API standards

Page Builder Friendly
Closely monitor any use of page builder to avoid any error-prone behaviour

Debugging & Logging
Enable or disable Cache Log, that extends built-in Syslog.

Cronbot Service
Pings your website to keep WordPress Cron running actively.

Supercharge with RAM Disk
Option to boost performance with memory disk cache storage.

Well-written Documentation
Documentation are detailed and concise to help you use Docket Cache.

OPcache Viewer
View OPcache status and usage in real-time.

Cache Viewer
View and manage cache files and storage.

Extended Caching
Programmatically caching for sites page, asset files and visitor browser.
User Reviews
If Docket Cache is beneficial to your website performance, we appreciate it if you can leave a review about your experience.
Support Us

Download
Install and Activate Docket Cache from your WordPress Dashboard or download from WordPress Repository.

Sponsor
Sponsor the Docket Cache Open Source WordPress plugin. Get a badge on our website.

Go Premium
Premium version unlocks a number of new features for advanced tasks.
Sponsored by
A heartful thanks and appreciation.
Frequently Asked Questions
What is Object Caching in WordPress?
Object caching is a process that stores database query results in order to quickly bring them back up next time they are needed.
The cached object will be served promptly from the cache rather than sending multiple requests to a database. This is more efficient and reduces massive unnecessary loads on your server.
In simple terms, object caching allows objects that are used often to be copied and stored at a closer location for quicker use.
What is Docket Cache in Object Caching?
By default, the object cache in WordPress is non-persistent. This means that data stored in the cache reside in memory only and only for the duration of the request. Cached data will not be stored persistently across page loads. To make it persistent, the object cache must be stored on a local disk.
Docket Cache is not just stored the object cache, it converts the object cache into plain PHP code. This solution is faster since WordPress can use the cache directly without running other operation.
What is OPcache in Docket Cache?
OPcache is a caching engine built into PHP, improves performance by storing precompiled script bytecode in shared memory, thereby removing the need for PHP to load and parse scripts on each request.
Docket Cache converts the object cache into plain PHP code. When read and write cache, it will use OPcache directly which results in faster data retrieval and better performance.
What is a RAM disk in Docket Cache?
A RAM disk is a representation of a hard disk using RAM resources, and it can take the form of a hardware device or a virtual disk.
Read and write speed on RAM is multiple times faster than SSD drives therefore storing Docket Cache files on a RAM disk greatly increases it's performance.
Do note that creating RAM disks requires server administrative permission (root access) so this solution is not suitable for shared hosting servers.
What is the minimum RAM required to use with shared hosting?
By default, WordPress allocates the memory limit to 256 MB. Combined with MySQL and Web Server, you need more than 256 MB. If you're using a cheap hosting plan that allocates only 256 MB for totals usage. It is not enough, and Docket Cache can't improve your website performance.
What's the difference with the other object cache plugin?
Docket Cache is an Object Cache Accelerator. It does some optimisation like cache post queries, comments counting, WordPress translation and more before storing the object caches.
Can I pair using it with other cache plugin?
Yes and No. You can pair using it with page caching plugin, but not with the object cache plugin.
I'm using a VPS server. Can I use Docket Cache to replace Redis?
Yes, you can. It can boost more your WordPress performance since there is no network connection need to makes and no worry about memory burst, cache-key conflict and error-prone caused by the improper settings.